New Arrival - Samsung MLT-D111L High Capacity New Compatible Black Toner Cartridge
January 31 2019
Samsung MLT-D111L High Capacity, New, Compatible Black Toner Cartridge
InkMagic International is happy to announce we have just received the Samsung MLT-D111L High Capacity Compatible Toner Cartridge.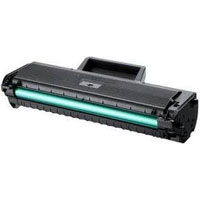 New, Compatible MLT-D111L High Capacity toner cartridge made with the highest quality toner. 1,800 pages @ 5%.
This cartridge replaces the MLT-D111S Regular Capacity and D111L High Capacity cartridge.
These are New, Compatible MLT-D111L Toner Cartridges, not remanufactured.

Compatible with Samsung Xpress Series Laser Printers:
High Capacity Cartridge for the price of a Regular Capacity Samsung Toner. Now that's value!
Includes our InkMagic 100% No-Nonsense Satisfaction Guarantee!
All our InkMagic products come with our exclusive "InkMagic 100% Performance Guarantee". If any InkMagic product does not perform as well or better than the original manufacturer's product, simply give us a call or send us an e-mail. We'll replace it without question or offer you a refund whichever you prefer. It is that simple. We know our products are the best on the market and want you to try them risk free!
InkMagic Warehouses:
Until five years ago we shipped all our orders from our Calgary warehouse. With well over half our customers coming from Ontario and east, we opened up our Markham warehouse. Manitoba, Ontario and Quebec customers now receive their orders in 1 or 2 business days if they live in a major city. Western Canada customers receive their orders from our Richmond, BC warehouse.

All orders are shipped by Canada Post Expedited which is traceable and has guaranteed delivery times.

Helping our Ecology:
We, at InkMagic International, feel it is mandatory for all to do their part in reducing the amount of waste going to our landfills. While disposing of an inkjet or laser cartridge doesn't seem like a lot, when you look at North America as a whole, we are talking about hundreds of thousands of non-biodegradable cartridges being dumped each and every day. Many of our InkMagic products are remanufactured from empty cartridges which would have, otherwise, been sent to the landfills.
Saving You Money:
In addition to the benefits to our ecology, our products will also save you money. High Quality compatible and remanufactured cartridges typically save you 30% or more. Many of our cartridges have substantially more ink or toner than the original, resulting in even greater savings.
Remember, quality doesn't cost, it saves! This could never be more true in this price driven economy.