Epson WorkForce WF-2520 T-200XL and T-200XL Series Cartridges
| | | |
| --- | --- | --- |
| | Your Epson inkjet printer and Epson multifunction machines (MFC) deserve the best cartridges. InkMagic brand compatible cartridges meet or exceed all specifications for Original Epson Cartridges (OEM). InkMagic Brand compatible cartridges and inkjet refill kits provide bright, vibrant and color matched ink, specific to your Epson inkjet cartridges. Rest assured you are purchasing the highest quality Epson compatible inkjet cartridges and refill kits available. | |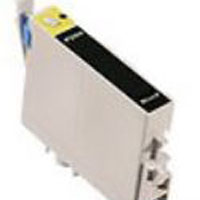 More Info
Your Price: $35.00
Compare to OEM:
$54.00
Our high quality InkMagic T200XL120 T-200XL High Capacity Black Epson Compatible inkjet cartridges deliver unsurpassed print quality, at home or in the office. All at a reduced price and a 100% no-nonsense satisfaction guarantee.

High Capacity T200XL cartridges for the price of an Original OEM Epson Regular Capacity cartridges. Now that's value!
'XL' Capacity - Save 30%+ Compared to Original OEM Epson Cartridges!
Epson Compatible T200XL120 T-200XL High Capacity Black InkJet Cartridge
Your Price: $35.00
Compare to OEM:
$54.00